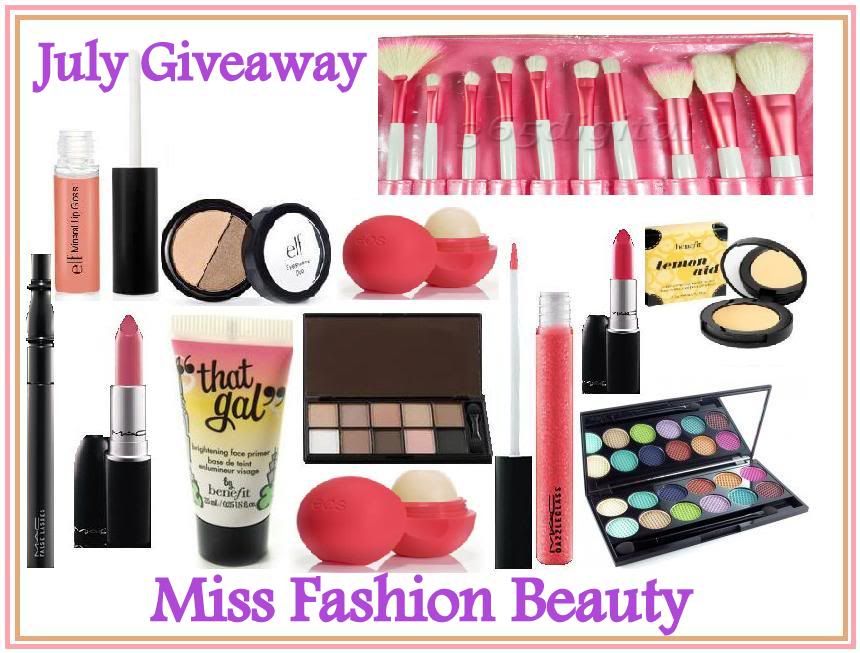 click the banner above in order to join =)
RULES
---------------------------------------------------------------------------
In order to enter this giveaway
Here is what you need to do:
(You don't have to have a blog to enter)
but..
1. You must be a follower of my blog publicly via GFC
2. You must fill in the form below
Please include:
* GFC name:
* Email address
:
*Blog URL: (if you have one)
(This is automatically counted as 1+ point)
For extra entries
2. Tweet about this giveaway (+2) Remember to tag me.
4. Do a blogpost about this giveaway on your blog (+3)
5. Put this giveaway on your blog sidebar with the picture and a direct link (+2)
prizes???
For the July Summer giveaway - there are going to bethree winners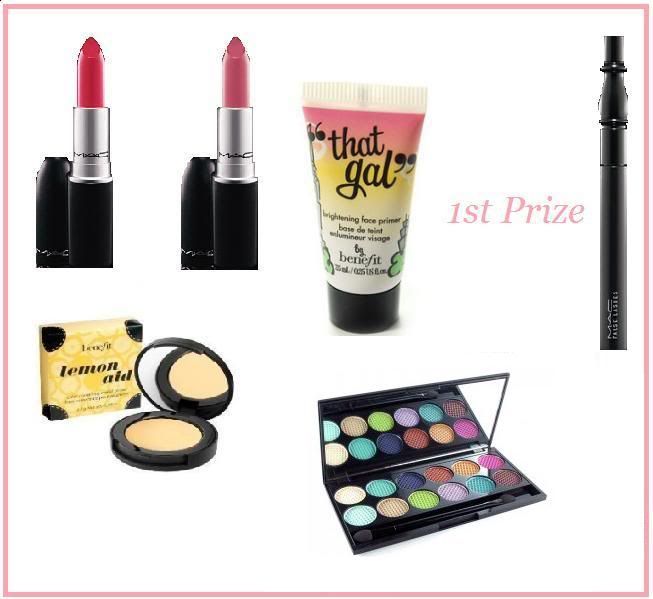 1. MAC Lipstick - Impassioned
2. MAC Lipstick - Chatterbox
3. Benefit's That Gal Face Primer
4. Sleek Limited Edition - Monaco Mediterranean Palette
5. Benefit Lemon Aid Eye Primer
6. MAC False Lashes Mascara
1. MAC DazzleGlass - Internation A-list
2. NYX Eye Palette Champagne and Cavier
3. 18Piece Make up brush set with case
4. EOS Lipbalm - Summer Fruit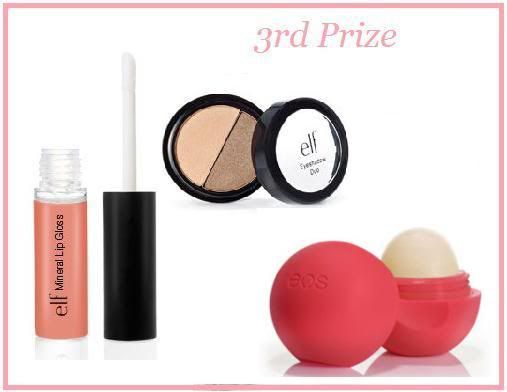 1. Elf Mineral Lipgloss - Fierce
2. E.L.F Duo Eyeshadow - Butter Pecan
3.

EOS Lipbalm - Summer Fruit
for mo details feel free to click here